Texas loses a hero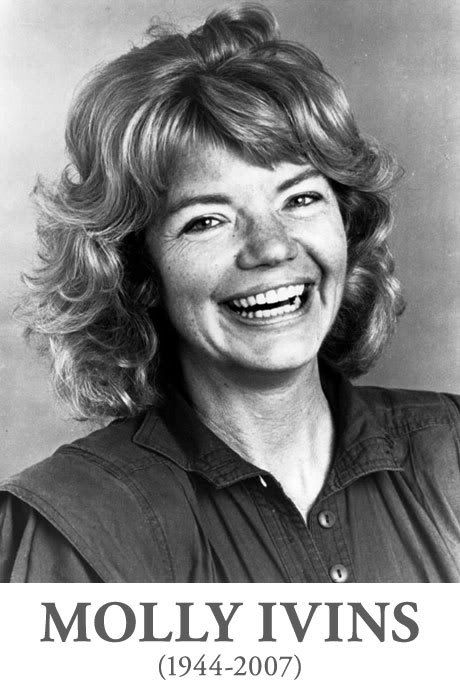 As I write this, I am honestly choked up. I have been reading Molly's columns for several years now. Every week she gave me inspiration. Every paragraph was another reason to continue doing what I do.
And now she's gone.
Among the journalists who inspired me most, she is number three on the list.
God, Molly. I am really going to miss you.
If you have not read her final column, please do. It is titled "Stand Up Against the Surge". It can be found on
The Creators' Syndicate
.
It should be noted that at this very moment,
The Texas Observer
's web site is not accessible. Over 20 years ago, Molly left
The Texas Observer
to write for
The New York Times
. And the day after her death,
Observer
cannot even keep their page up.
That is truly remarkable.
I thank the
Observer
for dedicating their entire front page to her. You should
check it out
. Read her work. Study her message.
She was one of my heroes, and she died a proud, dignified death. We will not forget her; indeed, she lives on forever. And we will honor her by carrying forward her wishes:
RAISE HELL TO END THIS WAR!
If only every writer could go out like that ...