Raw Story plugs FW Weekly feature
My favorite news Website on the whole of the Internets -
The Raw Story
- has just given me front-page exposure to their hundreds of thousands of readers. Yummy.
Check out this screen capture ...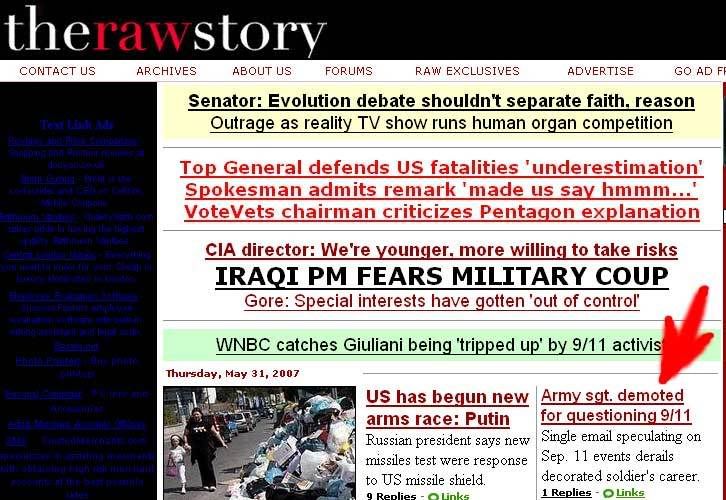 Unfortunately, the link goes to 911Truth.org, and not FWWeekly.com. Then again, the
Weekly
's site has been having stability problems today. Still not sure if I had anything to do with that ...
Either way, this story seems to be getting bigger by the hour.
Here's Raw Story's
permalink
.
Labels: 9/11