Kinky Friedman on Molly Ivins
I just got off the phone with none other than Kinky Friedman. You remember him.
Here's a picture I took of Kinky looking happy just a few days before last year's election ...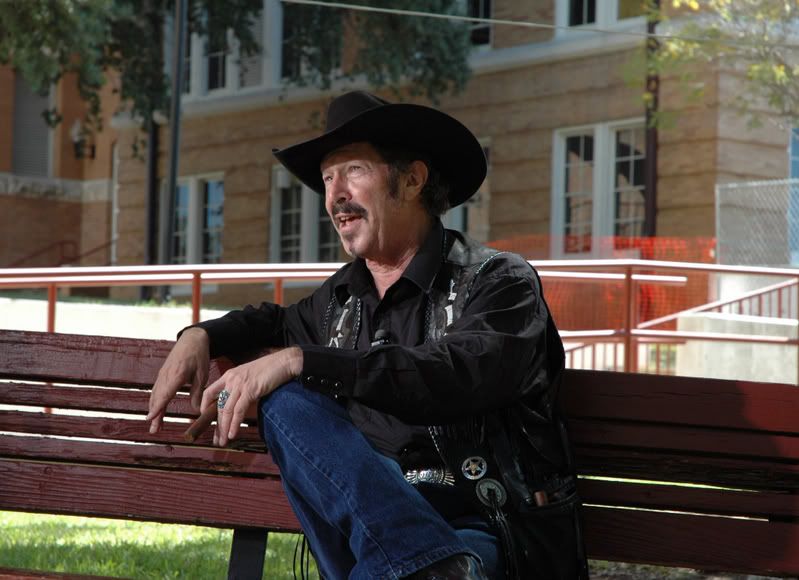 So, I was interviewing him regarding a concert featuring the Ft. Worth Symphony Orchestra and Willie Nelson, coming up on February 10. Proceeds from the concert will be donated to an arts scholarship fund for underprivileged kids. Good cause, and worthy of some promotion.
But that's not what this post is about.
Part of the interview was me speaking with Kinky - whom I have interviewed five times now - about life in general now that the campaign is over. He had a variety of things to say, but I'll save his pearls of wisdom for next week's
Lone Star Iconoclast
.
However, when I asked how he felt about Molly Ivins, whose passing I opined on in
this recent post
, Friedman hesitated for a moment. Ivins, a fellow writer and, as many may say, Iconoclast, was well-known to Kinky. After a brief pause for inflection, he uttered these very poignant words ...
"Any time a maverick, you know, a dreamer like that dies, it ... It diminishes the whole world, 'cause there are not many of them. She was a great voice of truth. And she was funny. So, we mourn, but we mourn for ourselves, because we'll truly miss Molly."



Amen and Mahalo to that, Kinkster.
**Update
Much love to Rod Davis at
D Magazine

's FrontBurner
for the
plug
. Hat tip to
The Texas Observer
as well.
Labels: D Magazine, Ivins, Kinky, Texas Observer