A Gonzo Halloween
Just wanted to pop in this morning and share a couple photos from the Halloween party I attended the other evening.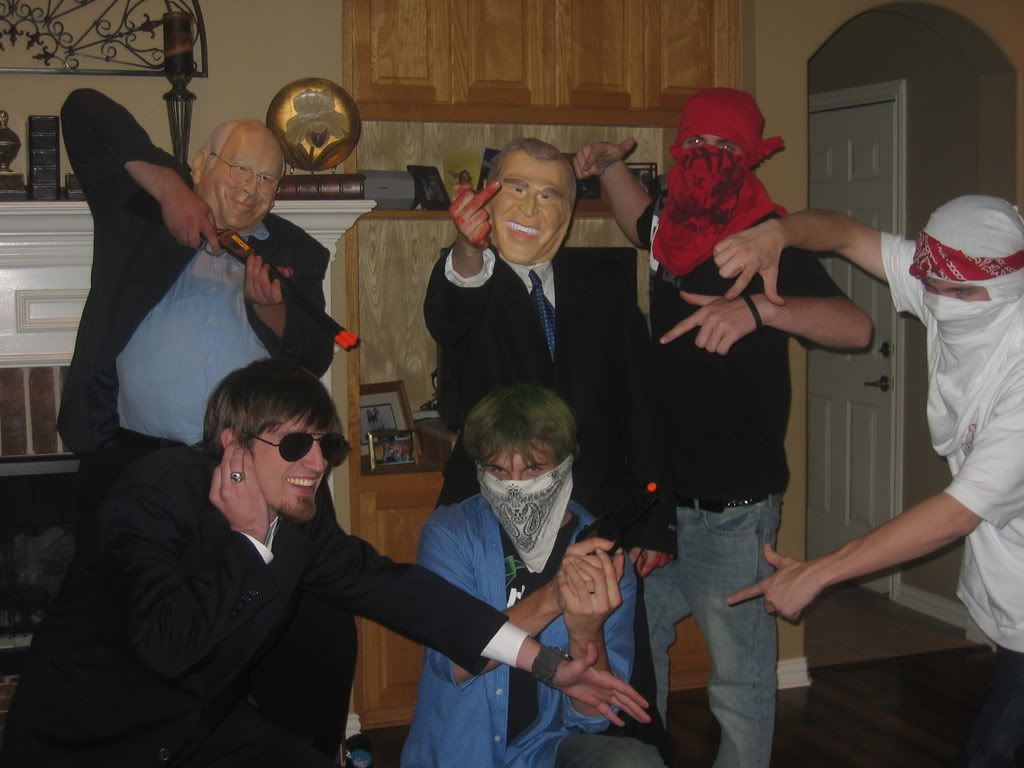 You know you're at a great party when -- purely by chance -- Bush, Cheney, the Secret Service AND Al-Kay-Duh make an appearance. I'm Cheney, by the way. Bush and I planned our costumes. The rest, well ... Like I said, purely by chance.
Speaking of Cheney,
he's in Dallas this morning
! Going to the protest? You can certainly count me in.
Labels: Revolution