Say Whaaa?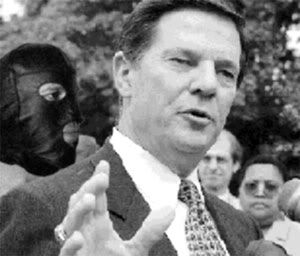 "By charging this big lie [DeLay's violation of campaign finance laws], liberals have finally joined the ranks of scoundrels like Hitler."

-- Tom DeLay in his new book, "No Retreat, No Surrender"


(Speaking of Houston's most famous Used Car Salesman ... I wonder how My Congressman, Michael Burgess, feels about his 'ole best-budd. After all, he DID vote to keep House Ethics rules in a broken state, all in favor of keeping Tommy Boy in House leadership.)

Ain't they the CUTEST?!?
Labels: DeLay